Heating and Air Conditioning Installation - Discover How You Can Make a Smart Investment in Your Physical Comfort and Financial Health with a Top-Quality System
That's Guaranteed to Exceed Your Expectations!
Killing your monthly budget with endless repairs and wasted energy?

Freezing inside your home because of an inefficient heating unit?
Looking for relief from dry, uncomfortable furnace heating?
Get available humidification control
Feeling like your home is a rainforest due to a lack of A/C humidity control?
Not being able to hear yourself think thanks to the racket coming from your existing heating and air conditioning system?
... Then you need to read every last word on this page because you're about to discover how you can get an incredible deal on a brand new heating and air conditioning system that will keep you and your family comfortable... all while paying for itself!
STOP Worrying about Constant Repairs and Scary Energy Bills. Invest in a New Complete Heating and Air Conditioning System Today!
For a limited time only, you can get our most popular complete heating and air conditioning system replacement from just $5377... that's $1656 OFF regular price!
This top-notch system meets the new federal energy standards to provide you with energy efficient heating and cooling that improves your comfort and reduces energy costs. AND... it also includes a 10-year warranty for your peace of mind!
You'll enjoy all the comfort, savings, and benefits of the newest central heating and air systems when you purchase this air conditioner and furnace that utilizes state-of-the-art technology.
As you can see, investing in a new, energy-efficient central heating and air conditioning system is a smart decision. But don't just take our word for it...
Royal Comfort Heating & Air serves...
Lafayette, West Lafayette, Monticello, Frankfort, Rossville, Battleground, & Delphi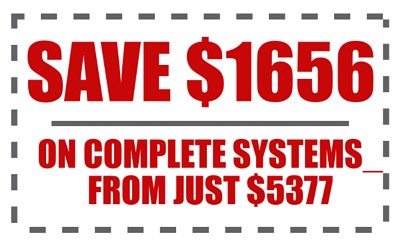 Here's why replacing your old, unreliable system is a smart investment:
No more money down the drain on constant repairs. With a new, high-quality system you'll get the most efficient heating and cooling instead of endless headaches.
You'll save big on your energy bills. Newer systems meet new federal energy standards and can cut your energy consumption by up to 50%!
You'll enjoy warm, energy efficient heating that reduces fuel and electric usage by up to 40%, keeping you cozy and comfortable in the coldest of winters.
You'll get up to 4x better A/C humidity control with our available motor that keeps your house comfortable in the steamiest of summers.
You'll enjoy whisper-quiet operation from new systems that function more quietly than ever before.
You'll help keep Mother Earth happy and reduce harmful waste since new eco-friendly units don't contain any environmentally hazardous materials.
Your system will automatically identify problems and notify your service company at the first sign of failure... our available control center means you don't lose any time getting problems resolved and keeping your home comfortable.
You can get up to $800 in utility rebates on qualified systems! That's right! Many local utility providers offer generous rebates as an incentive to those smart investors who purchase new energy efficient heating and A/C systems.
Combine $800 in rebates with our current discounts, and you'll find that a new system is well within your price range.
By now you're probably wondering...
What's It Cost to Get a Comfort-Boosting, Cost-Cutting Heating and Air Conditioning Installation?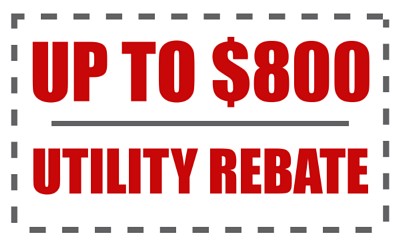 See What Energy Star Has to Say about Replacing Your Existing Heating and Air Conditioning System:
"If your heating and air conditioning equipment is more than 10 years old or not keeping your house comfortable, have it evaluated by a professional HVAC contractor. If it is not performing efficiently or needs upgrading, consider replacing it with a unit that has earned the ENERGY STAR."
Recoup Your Investment Even Faster with
up to $800 in Energy Rebates!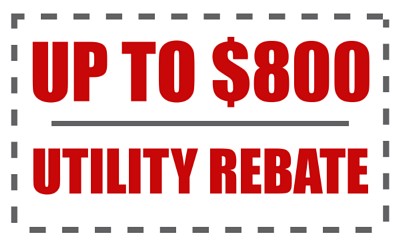 As an extra incentive to upgrade to a new, super efficient heating and cooling system, homeowners who install qualified systems are eligible for a utility rebate from Vectren.
Homeowners can get up to $800 in utility credits applied directly to your utility bill.
With this generous utility credit combined with energy savings of up to $600 per year, you can expect to recoup your costs more quickly than ever!
Plus – Enjoy ZERO Interest and EZ-Pay Financing That Fits Your Monthly Budget!
Get the new system of your dreams for just $108 per month and enjoy:
24-month, zero interest financing
Low payment options
No down payment
With our flexible financing options, your total cost will easily be offset by your energy savings and utility rebates.
Sounds like a great deal, right?!
But before you pick up the phone and call us today, there's one thing you should remember...
Not all replacement systems or installations are equally matched...
Rely on Our Certified Experts for the Best Systems and a Job That's Done Right the First Time!
Turn to the experts at Royal Comfort Heating & Air:
Excellent workmanship – GUARANTEED
Dependable systems backed by an industry leading 10-year warranty
Carefully screened and friendly professionals
Certified and trained A/C, furnace, and heat pump specialists
Always on-time appointments available 24/7
A sparkling clean worksite
FREE detailed estimates upfront
A quality finished job that is always independently inspected
Your Investment Is Protected by Our 100% Satisfaction Guarantee
Replacing your heating and air conditioning is a serious investment that you deserve to feel confident about. That's why we proudly stand behind our system replacements and installations with an iron-clad 100% satisfaction guarantee. Plus, we offer installations and service for mobile home and manufactured home applications.
If you're not absolutely THRILLED with your new heating and air conditioning system, simply let us know and we'll make things right. Plus, you can schedule your replacement with complete confidence thanks to our 2-year test drive!
Call us today for more information and to schedule your free quote!
Make a Smart Investment in Your Comfort Now. Take Advantage of This Off-Season Special before It Disappears!
Here's What To Do Next.....
Don't keep putting off your system replacement while your repairs and energy bills keep piling up. Act now to get our best-in-class heating and air conditioning system that comes with top-industry technology and energy efficient ratings... at $1656 OFF retail price!
Remember: This special offer won't be around for long, so call us today to invest in your comfort and save big with a new system!
No hassles. No gimmicks. No fine print. Just great products and service you'll love.
Todd Sutherlin
General Manager
Royal Comfort Heating & Air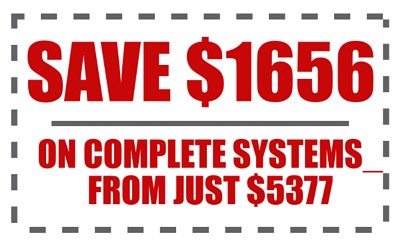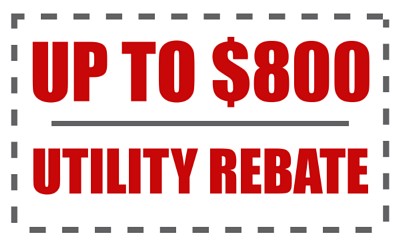 Utility rebates are dependant on qualifying homes installing a rebate-qualified heating and cooling system. Not all systems or homeowners will qualify. Contact your utility provider for complete details.​​
Expert installation services for your:
Split system AC
Mobile Home AC unit
Manufactured home air conditioning
Ductless air conditioning heat pump system
Rooftop package unit
Coleman furnace
​